Maitake Mushroom Jambalaya
with Multicolor Carrots, Okra and Freekeh
Maitake Mushroom Jambalaya
with Multicolor Carrots, Okra and Freekeh
We're bringing Creole-style, New Orleans cooking right to your kitchen with this vegetarian Jambalaya, a fusion between Spanish paella and French-inspired Jambalaya. Our culinary team has designed this dish both hearty and meatless Monday-friendly by using red beans and browned maitake mushrooms. Approximately 600 calories per serving.
2 Scallions

1 Celery Stalk

1 Yellow Onion

85g Maitake Mushrooms

85g Okra

2 Multicolor Carrots

1 Green Bell Pepper

400ml Diced Tomatoes (canned)

130g Freekeh

1 tbsp Cajun Spice Blend

540ml Red Beans (canned)
Olive Oil
Salt & Pepper
Large Pot
Medium Pan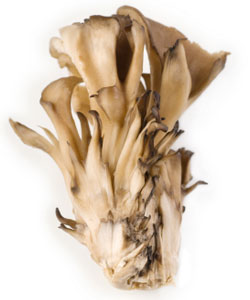 In Japan, Maitake mushrooms are considered the "king of mushrooms" and can grow to up to 100lbs. Enjoy their rich woody flavour in soups, stews and sauces.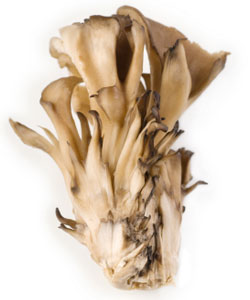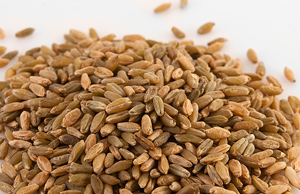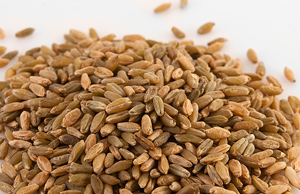 Freekeh is an ancient grain with a funny sounding name and all sorts of health benefits! Freekeh is wheat that's been harvested when still young and green, then fire-roasted and dried. It's similar to bulgur in flavor, and to barley in texture. It packs 3 times as much fiber as quinoa while being high in protein and minerals.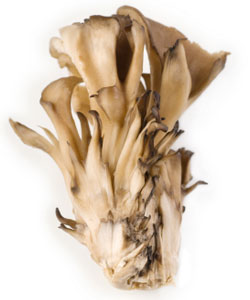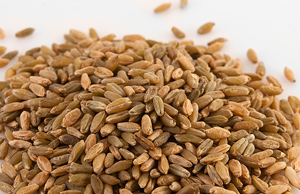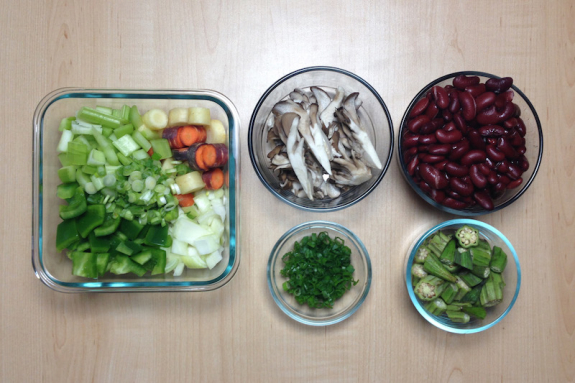 Mise en place
• Wash and dry the fresh produce.
• Cut the mushrooms into medium-sized pieces.
• Cut off and discard the okra stems; cut the okra into half-inch rounds.
• Thinly slice the scallions separating the white bottoms and green tops.
• Combine in one bowl: Slice the carrots into half-inch rounds. Medium dice the bell pepper, celery and onion.
• Drain and rinse the beans.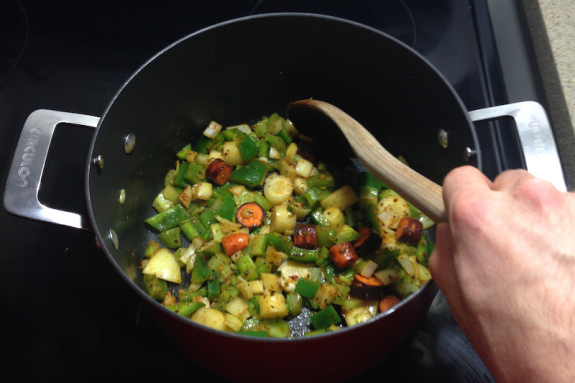 Cook the aromatics
• In a large pot, heat a generous drizzle of olive oil on medium-high until hot.
• Add the carrots, white bottoms of the scallions, bell pepper, celery, onion and as much of the spice blend as you'd like (controlling the level of heat to your taste).
• Cook, stirring occasionally, 3 to 4 minutes, or until the vegetables are slightly softened. Season with S&P to taste.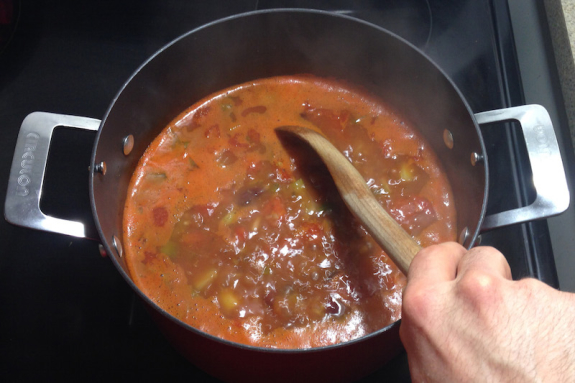 Add the freekeh, tomatoes and beans
• Add the freekeh to the pot of aromatics; cook, stirring frequently, 30 seconds to 1 minute, or until toasted and fragrant.
• Add the diced tomatoes, beans and five cups of water (double the water for 4 servings); season with S&P to taste; heat to boiling on high.
• Once boiling, reduce the heat to medium-high and simmer, stirring occasionally, 17 to 20 minutes, or until the freekeh is tender.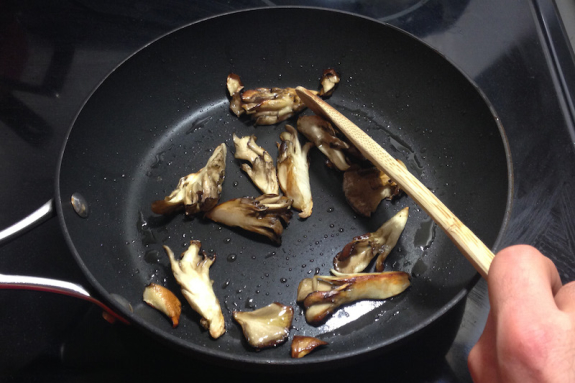 Crisp the mushrooms
• While the freekeh and beans cook, in a medium pan (nonstick, if you have one), heat a generous drizzle of olive oil on medium-high until hot.
• Add the Maitake mushrooms and cook, stirring only towards the end, 4 to 5 minutes, or until browned and crispy.
• Transfer to a paper towel-lined plate; season with one pinch of S&P.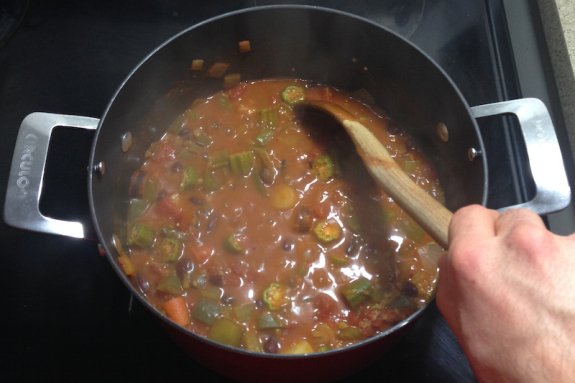 Finish the Jambalaya
• Add the okra to the pot of freekeh, beans and vegetables.
• Cook, stirring occasionally, 7 to 10 minutes, or until thickened and slightly reduced.
• Remove from heat and season with S&P to taste.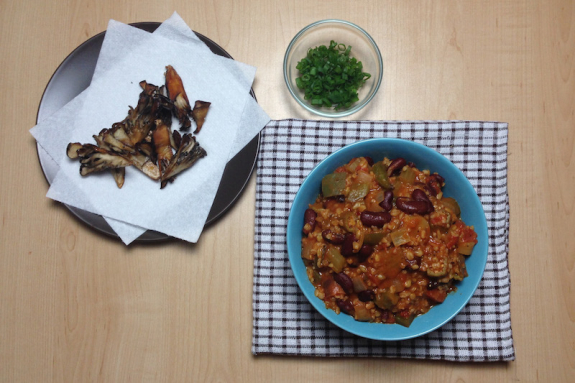 Plate your dish
• For plating, divide the jambalaya between your bowls.
• Top each bowl with some crispy mushrooms and garnish with the green tops of the scallions.
• If you like heat in your dishes, feel free to add sriracha, Tabasco, or any other hot sauce for the finishing touch. Bon appétit!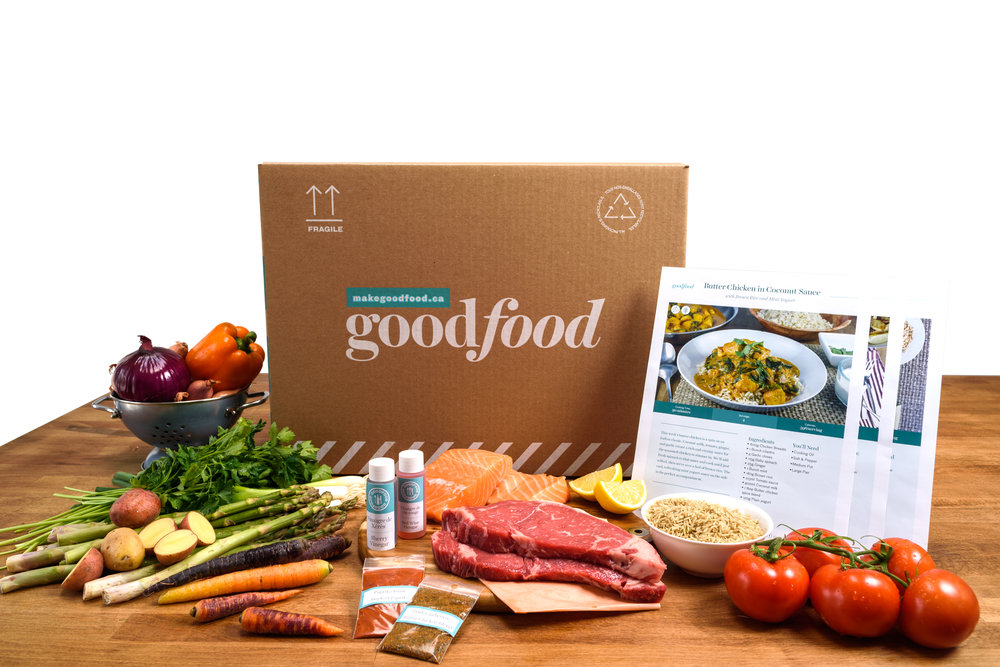 Let's get cooking
Discover a new way to cook with Goodfood: original recipes and the freshest ingredients delivered to your door every week.
Get started for just $4.99