Glazed Heirloom Carrots
served with Spinach Couscous
Glazed Heirloom Carrots
served with Spinach Couscous
Treat yourself to an incredible dish with North African flavors featuring ingredients that will take you on a voyage: harissa, currants, couscous and molasses. In this recipe, an interesting combination of sweet, salty and spicy enhances beautiful heirloom carrots - an explosion of unique flavors awaits you! Approximately 650 calories per serving.
1 Bunch Mint

60g Baby Spinach

1 Red Onion

350g Heirloom Carrots

140g Couscous

100g Greek Yogurt

20ml Molasses

30g Currants

20g Sliced Almonds

5g Harissa
Olive Oil
Salt & Pepper
Large Pan
Medium Pot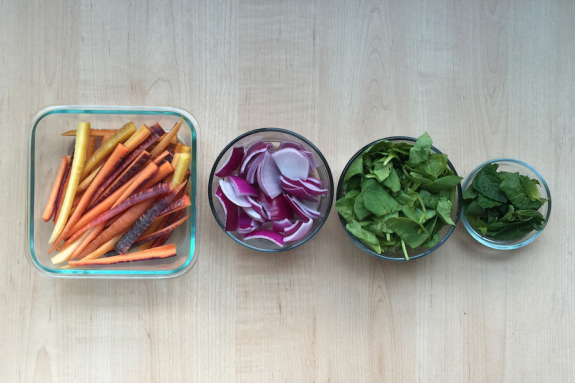 Mise en place
• Wash and dry the fresh produce.
• In a medium pot, heat one and a half cups of salted water to boiling on high (double the water for 4 servings).
• Trim off and discard the stem ends of the carrots; quarter the carrots lengthwise.
• Cut the onion into wedges and separate the layers from one another.
• Pick the mint leaves off the stems; discard the stems.
• Roughly chop the spinach.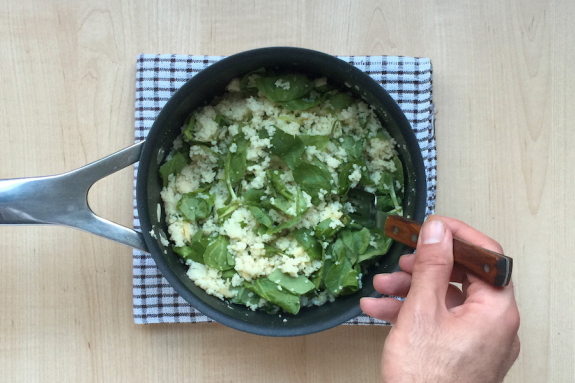 Make the spinach-almond couscous
• Add the couscous to the pot of boiling water; cover and remove from heat.
• Let stand for 5 minutes, or until the water has been absorbed.
• Fluff the cooked couscous with a fork, then add the spinach and almonds. Stir until the spinach is slightly wilted.
• Season with S&P to taste. Drizzle with olive oil and set aside in a warm place.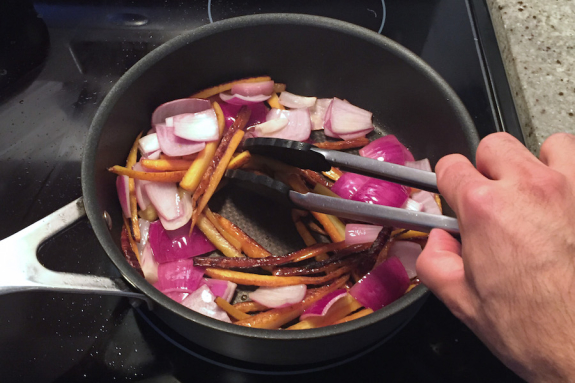 Start the carrots
• While the couscous cooks, in a large pan, heat a generous drizzle of olive oil on medium-high until hot.
• Add the carrots and cook, stirring occasionally, 6 to 8 minutes, or until lightly browned and slightly softened.
• Add the onion and cook, stirring occasionally, 2 to 4 minutes, or until softened. Season with S&P to taste.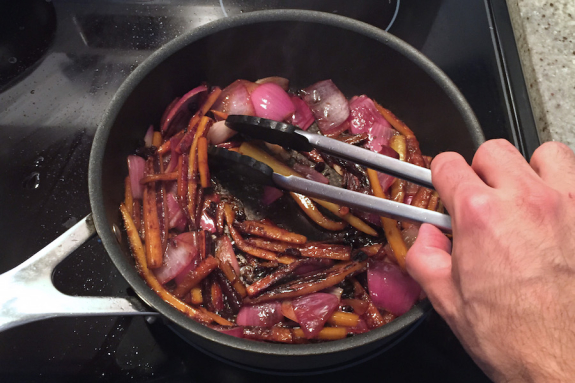 Add the sauce
• Add the currants, molasses and half cup of water to the pan of carrots and onion (double the water for 4 servings).
• Cook, stirring frequently and scraping up any browned bits from the bottom of the pan, 2 to 3 minutes, or until the liquid is slightly reduced in volume.
• Remove from heat.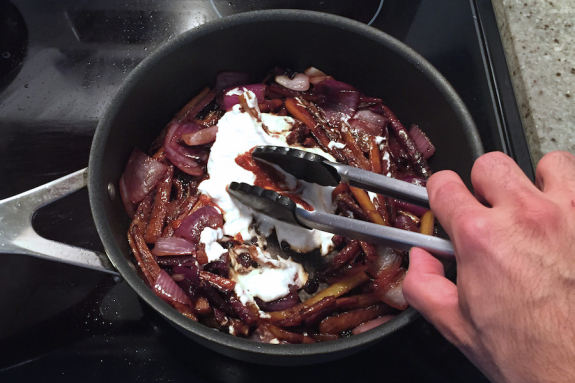 Finish and plate your dish
• Off the heat, add the Greek yogurt and as much of the harissa paste as you'd like to the pan (control the level of heat to your taste); stir until thoroughly combined. Season with S&P to taste.
• For plating, divide the spinach-almond couscous between your dishes. Top with the carrots and sauce.
• Garnish with the mint (roughly chop before adding). Bon appétit!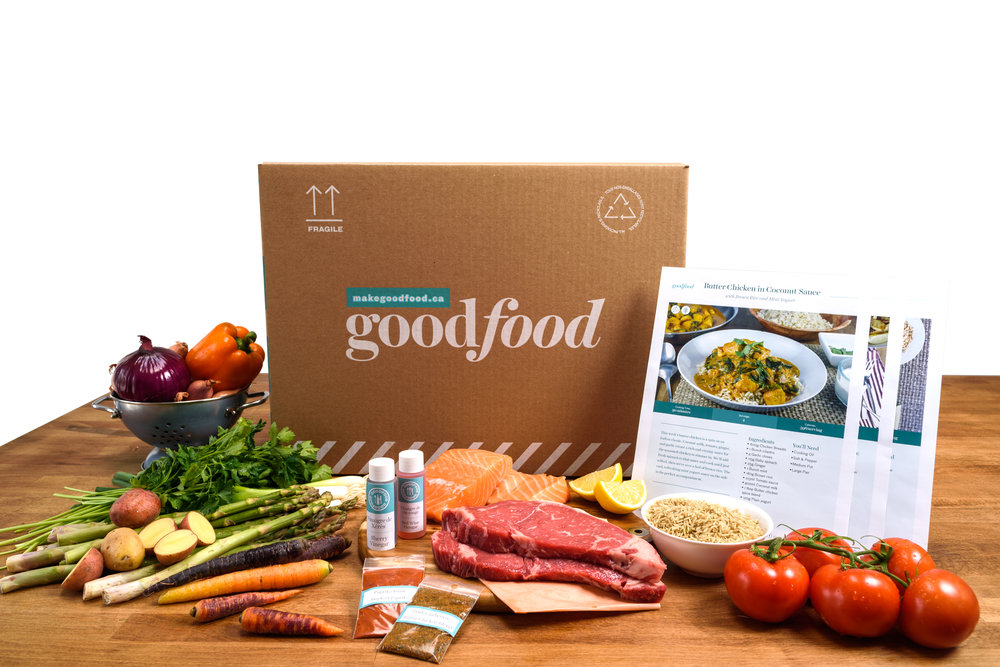 Let's get cooking
Discover a new way to cook with Goodfood: original recipes and the freshest ingredients delivered to your door every week.
Get started for just $4.99